---
Epoxy.com Carvable Wood Filler
CARVABLE POLYESTER WOOD FILLER
---
DESCRIPTION
Epoxy.com Polyester Wood Filler is a two component, wood like polyester filler paste. Quick setting and easy to use. Epoxy.com Polyester Wood Filler is designed primarily for wood repairs in construction surfaces. Can be used to fill areas of deteriorated concrete (or holes). Also used by model shops for making permanent repairs, fillets, and design changes in the construction of all wood models and patterns. Epoxy.com Polyester Wood Filler has excellent adhesion to wood, fiberglass, and plaster and can be worked with standard woodworking tools in a quick and convenient manner.
APPLICATION PROCEDURES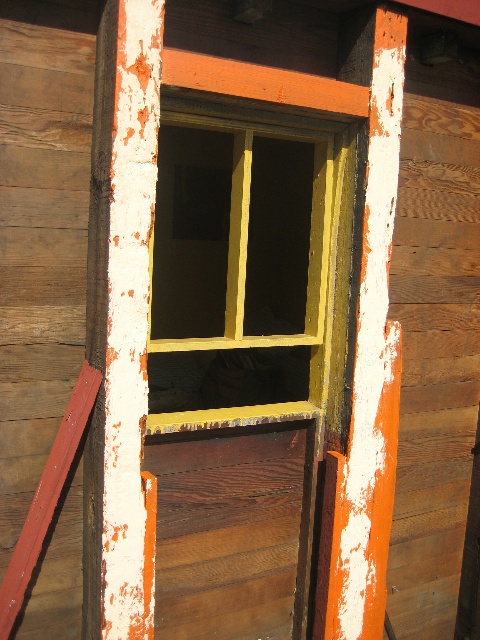 Photos Copyright Steve McGill
Used with permission all rights reserved.
Surface Preparation

Prior to application, area to be repaired should be roughened and thoroughly wiped clean to ensure proper adhesion.

Mixing Instructions

Thoroughly blend 100 parts resin (a golf ball size mass) with 2 parts (2" strip) hardener for 1 1/2 minutes in a clean dry container carefully scraping sides and bottom of container during the mixing process to ensure uniformity.

Application

Epoxy.com Polyester Wood Filler should be applied by "buttering" onto area to be repaired. After material has cured, the repair area can be sanded to desired surface finish.
Storage
Epoxy.com Polyester Wood Filler should be stored at a temperature less than 85 degrees F. Storage above 85 degrees F will shorten the shelf life and render the product unusable. The shelf life for this product is one year.
SAFETY PRECAUTIONS
For industrial use only. Keep away from children. Refer to Material Health and Safety Data Sheet (MSDS form) pertaining to this product before using. Avoid contact with skin or eyes. In the event of eye splash or contact, immediately flush with water for 15 minutes and contact physician. If skin contact occurs, wash with mild soap and water. Prolonged or repeated exposure may case skin and eye irritation. It is recommended that the user wear impervious gloves and safety glasses with side shields. This information is presented in good faith to assist the user in determining whether our products are suitable for his application. No warranty or representation, however, is intended or made, nor is protection from any law or patent to be inferred, and all patent rights are reserved.
HANDLING PROPERTIES

TEST METHOD

VALUE

Mix Ratio
Resin to Hardener
by wt. or vol.)
100R to 2H
Viscosity or Consistency @77°F
ASTM D-2393
Thixotropic Paste
Pot Life (100 gram mass @77°F)
ASTM D-2471
4- minutes
Cure Schedule
@77 F.
12-15 minutes

PHYSICAL PROPERTIES

Specific Gravity (g/cm)
ASTM D-792
1.04
Shore D Hardness
ASTM D-2240
55-60
Service Temperature (peak)
185°F
Water Absorption-24 hrs. @77°F (%)
ASTM D-570
.18
Machinability
Excellent
Available Colors
Pine, Mahogany